Building inspections for termites prior to purchase
Buying your new home or investment property is one of the most important investments you will make in your lifetime. Termites cause over $1 billion damage across Australia annually with recent CSIRO studies indicating that as many as 1 in 3 Australian homes have termites active in their yard. How do you know you're not buying a house full of termites?
Unlike other pest control companies, at Murray's, we provide you with a specialised pre purchase Timber Pest Inspection service dedicated to new property purchases ensuring you don't buy termites.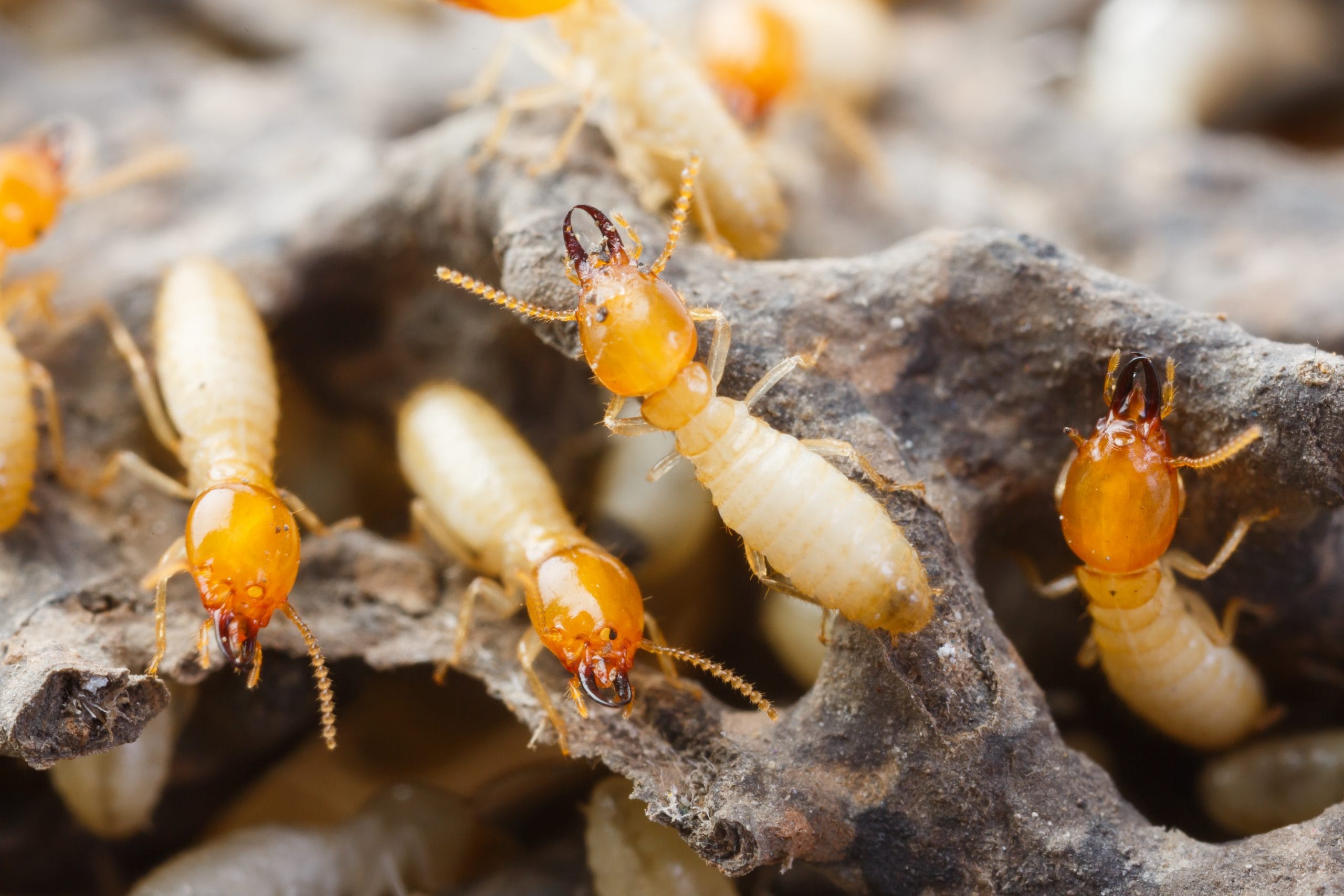 How does this service differ from a standard pest inspection? Pre purchase building inspections inspect and report on termites, borers, and fungal decay according to Australian Standards AS3660. Standard pest inspections only check and report on termites alone. Our pre purchase pest inspectors go above and beyond in inspecting all accessible areas on your property for termites, borers as well as checking for moisture in wet areas and the perimeter. They will identify and report on conditions conducive to timber pests to ensure that you are armed with the knowledge to purchase your next property with complete confidence before you part with your money.
Did you know?
Almost every house, including houses with concrete floors, are at risk of a termite infestation. 1 in 5 homes will suffer termite damage during their economic lifetime.
The average cost of repairing termite damage is $10,000 but can be a lot more – and that's NOT including the cost of the termite treatment. (Source: Pacific International Insurance Ltd – the pest industry insurers).
Most building insurance companies do not cover you for termite damage.
Termites are silent, secretive invaders. Most damage is invisible.
Why Murray's pre purchase termite building inspections?
We are SA's oldest family owned pest control company (since 1959). All our pre purchase Timber Pest Inspection technicians are fully qualified, licensed, insured and have a Police Clearance Certificate.
At Murray's, once our technicians have passed our rigorous qualification requirements, the learning doesn't stop there. Pest control products, application techniques, and OH&S procedures are constantly improving, and Murray's conducts ongoing training to make sure our technicians and the products they use are always at industry 'best practice' levels.
Specialists dedicated to Pre Purchase Timber Pest Inspections.
Located throughout Adelaide metropolitan, Adelaide Hills, and regional South Australia.
Contact Murray's for a pre-purchase Timber Pest Inspection when you find your next home.
Remember Peace of Mind before you sign on the dotted line.